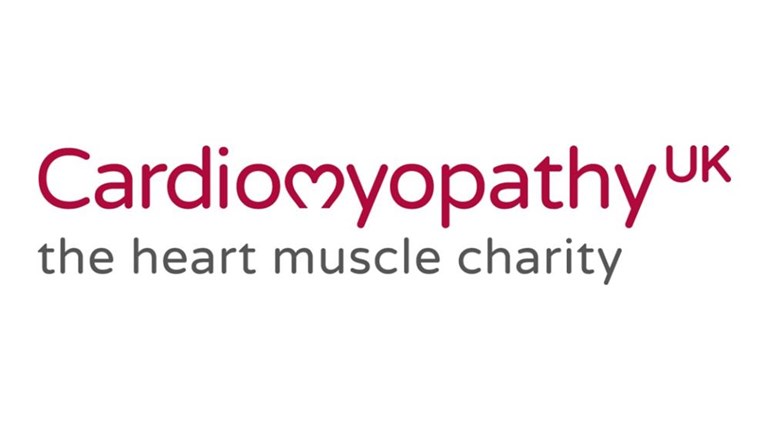 Cardiomyopathy UK
Select the event you would like to run in
Run For Cardiomyopathy UK
Sheila Nardone
01494 791224
Cardiomyopathy UK is the only UK charity dedicated to providing support and information to anyone affected by the heart muscle disease cardiomyopathy.
We want everyone affected by cardiomyopathy to lead a long and fulfilling life. We campaign for improved services for families, and help educate doctors and nurses to improve diagnosis and treatment.
We want prompt diagnosis and treatment for everyone with cardiomyopathy to save lives and improve quality of life, and are here to provide free information and support to work towards this ambitious goal.
We rely entirely on the generosity of our supporters to fund our vital services for individuals and families affected by cardiomyopathy.
Cardiomyopathy is not rare. At least 1 in 500 people have cardiomyopathy. Cardiomyopathy is sadly the most common cause of sudden cardiac arrest in under 35 year olds.
Cardiomyopathy is a disease of the heart muscle that affects people of all ages and is mostly inherited. It is not curable and can be serious, but when diagnosed and treated successfully, most of those affected go on to lead long and full lives.
Our services include a freephone confidential helpline (0800 018 1024, 8:30am – 4:30pm Mon to Fri) with specialist cardiomyopathy support nurses, a range of publications and a website full of useful information, online forums where those affected by cardiomyopathy can share experiences, information days around the country with leading medical cardiomyopathy experts, volunteer-led support groups and a network of affected people who provide one-to-one support to others.
Our specialist nurses help with a wide range of queries, from medical and lifestyle to latest research and genetic screening.
We provide training and information to the medical profession. Our medical advisors include world leading cardiologists from London's Heart Hospital and Great Ormond Street Hospital.
We are here for those who have just been diagnosed with cardiomyopathy, those living with the condition and for families and friends who need support or advice.