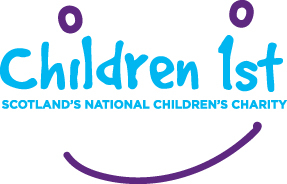 Children 1st
Select the event you would like to run in
Run For Children 1st
National Team
0345 1080 111
Join

thousands of

other men

also

on their journey to becoming fitter, healthier and happier people a

nd #LetTheKidsWin!
The Men's 10K events take place in both Glasgow and Edinburgh, and we want YOU to come along and take part. Maybe you've not done any exercise in a while and need a goal to motivate you, or maybe you want to challenge your mates, whatever your reason, the Men's 10K is the perfect opportunity for you to lace up those trainers.

Sign up today for a free charity place and pledge to raise a minimum of £100 in sponsorship for Children 1st

Why join #TeamChildren1st
When you take on the Men's 10k for Children 1st we will provide you with:
A welcome pack with sponsor forms and helpful information to kick start your fundraising
A Children 1st t-shirt to wear proudly on the day of your race
Training hints and tips to help you reach your potential
Dedicated support from a member of our fundraising team to help you every step of the way

Why support Children 1st
Now more than ever, Scotland's children and  families need your support, as they face the additional stresses and challenges of coping through coronavirus. We will continue to be there providing practical and emotional support to give them help and relief. Our work to keep Scotland's children safe will continue to be needed more than ever.

Got your own place already?
Let us know by visiting our website link to Edinburgh or Glasgow or contact our Fundraising Team using the details at the top of the page, so we can send you out your very own Children 1st pack or answer any questions you may have.