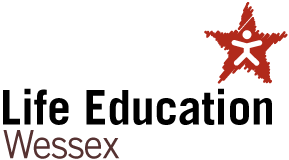 Life Education Wessex
Select the event you would like to run in
Run For Life Education Wessex
Lorraine Hewitt
07825 268 183
Saturday 9th and Sunday 10th October 2021
Come and experience 'running as it should be'!
Stunning sea views, breathtaking coastal routes and the very best of Bournemouth and Poole is on show as the South Coast is home to an international running festival on Saturday 9th and Sunday 10th October.
The 2021 Run Bournemouth Weekend brings many distances together in one unique festival of running. Running for Life Education Wessex & Thames Valley means there's a team of people around you every step of the way, giving you a lift and inspiring you on to the finish line. By taking part you'll raise vital funds to support local children's mental health and wellbeing.
The courses are fast and picturesque, making it a must-do for anyone looking to set a PB. With 8 races to choose from there is something for all abilities, from the Bournemouth half marathon to the Supersonic 10K and Supersonic 5K. The Supernova 5K run at dusk is now open to children too, and with THREE junior events, why not enter now and get the whole family involved!
For further details, please contact Jo Dunne on 07825 595729 or email [email protected]@org.uk
We look forward to hearing from you!