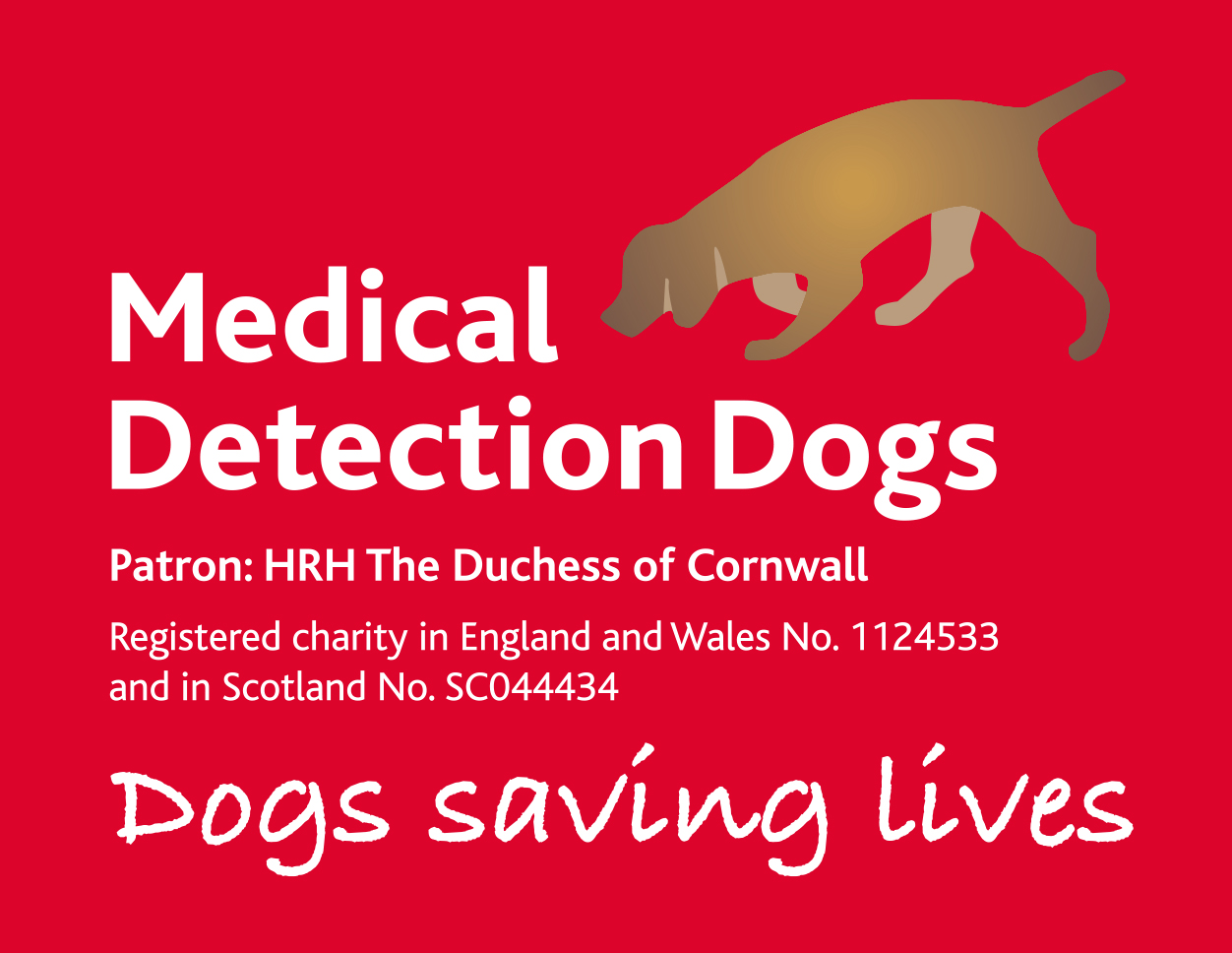 Medical Detection Dogs
Select the event you would like to run in
Run For Medical Detection Dogs
Challenge Fundraising
01296 655888
Medical Detection Dogs works in partnership with researchers, NHS Trusts and universities to train specialist dogs to detect the odour of human disease.

The charity was co-founded in 2008 by a team including Dr Claire Guest, a scientist and animal behaviour expert, and Dr John Church, a former orthopaedic surgeon.

It has two main arms: Bio Detection Dogs and Medical Assistance Dogs:

Bio Detection Dogs are trained predominantly to detect the odour of cancer. Their highly sensitive noses can pick up the smell of cancer volatiles in urine or breath samples. The technology has the potential to provide second line testing for cancers that are currently difficult to diagnose reliably, such as prostate cancer.

Medical Assistance Dogs are trained to assist individuals who manage complex medical conditions, such as diabetes, on a day-to-day basis. The dogs are taught to identify the odour changes that are associated with certain medical events, such as a drop in blood sugar level. There are currently over 80 dogs partnered across the UK and with more funding this number will increase.

The charity receives no government funding and relies entirely on charitable donations.
Supporting You
Join #MDDchallenge and we will look after you every step of the way, from the early days of training right through to race day. You will receive regular newsletters, training tips and support with your fundraising efforts.
Join #MDDchallenge today!
To find out more about joining #MDDchallenge please contact us on 01296 711217 or by emailing [email protected]